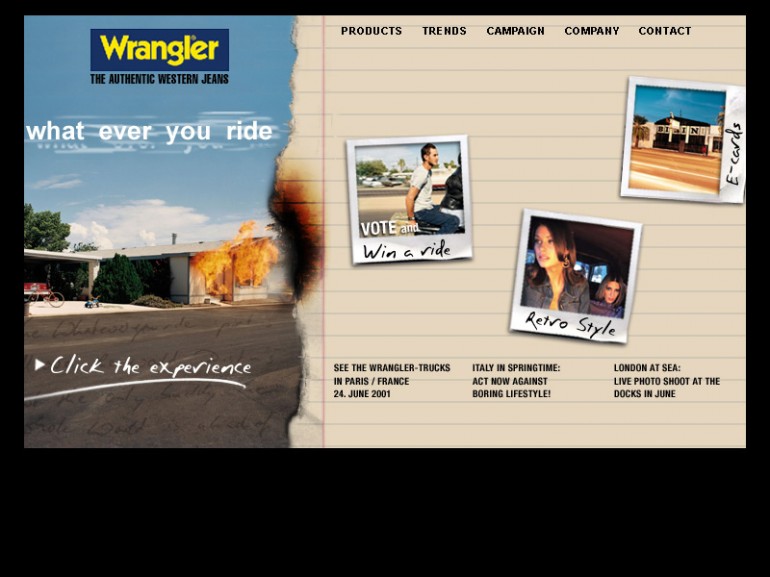 Wrangler Europe, website for the brand
13. Januar 2002
The Wrangler website had to follow the actual campaign (we used thepictures), which ran fine with the diary of the protagonist. The size finder tool ran on flash. And some movies did, too. If we had twitter in 2002 – it would have been perfect, same for foursquare. Or Vine.
Today, some of the things we did in the beginning of the millenium weren't too bad. I liked the hot-or-not stuff.
We tried to build everything in flash, sometimes this really worked fine.
Schlagwörter: brand, Fire, landing page, layout, Typeface, Webdesign, Website