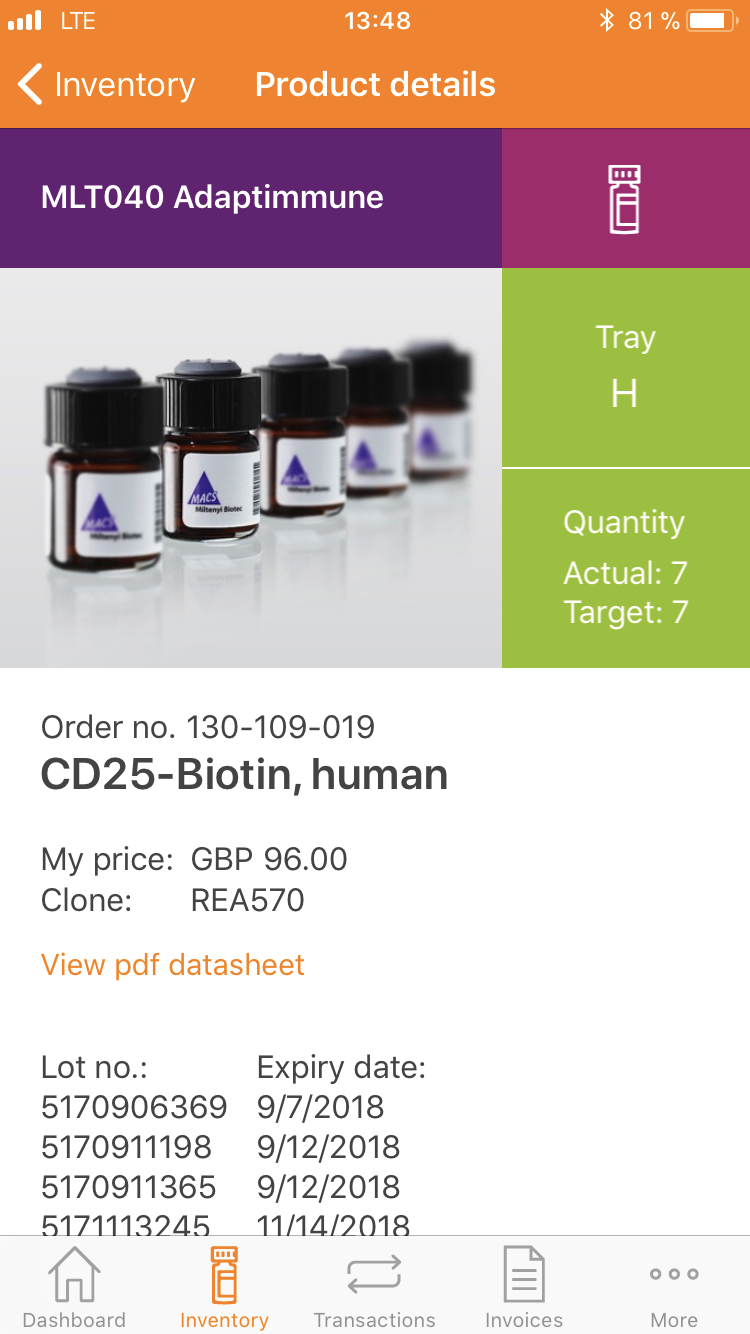 Smartphone app for on-site product dispenser
16. Dezember 2017
In some labs the clients want to have the material and tools they need for work as fast as possible. For this reason many suppliers offer on-site-fridges, which – in this case – can be opened by key card, and products can be choosen and taken. With NFC and RFID technology the movement and gathering process can be logged.
The complete interaction is partnered by an app, which allows to check if the product is available in the on-site fridge, and to check the accounts, also the accounts of many users (in case a workgroup is using the service).
The app was designed for smartphones.