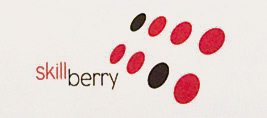 Skillberry logo and corporate
1. Februar 2001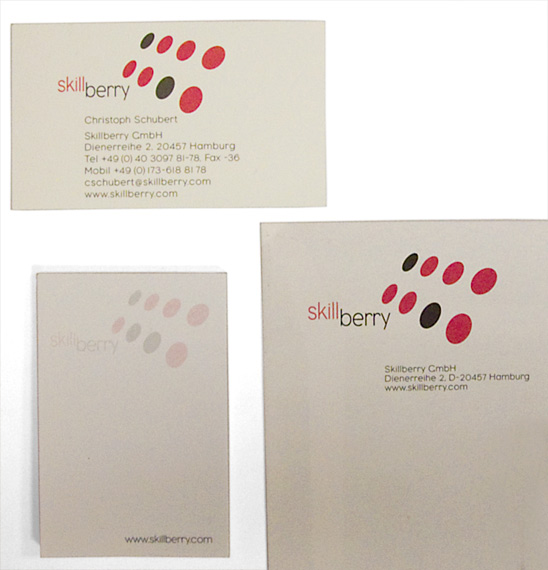 In March 2001 iXL Germany switched to Skillberry (management buyout). All Corporate material was redone. Here I have some Photos (letter paper, business card, and more).
The strong logo had multiple appearances.
The strong color on back side of the letter paper appeared on the front side like a watermark. I liked this effect, but not all did so.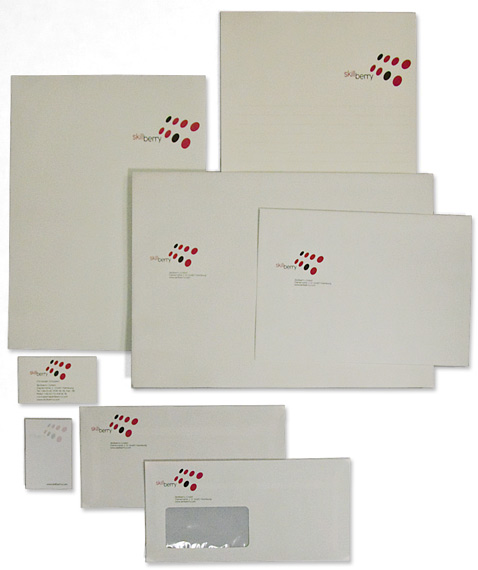 All material had to be re-done. A pity the company had to close later. Was one of my absolute favourite work spaces in Hamburg, Germany (Harbour-City …)