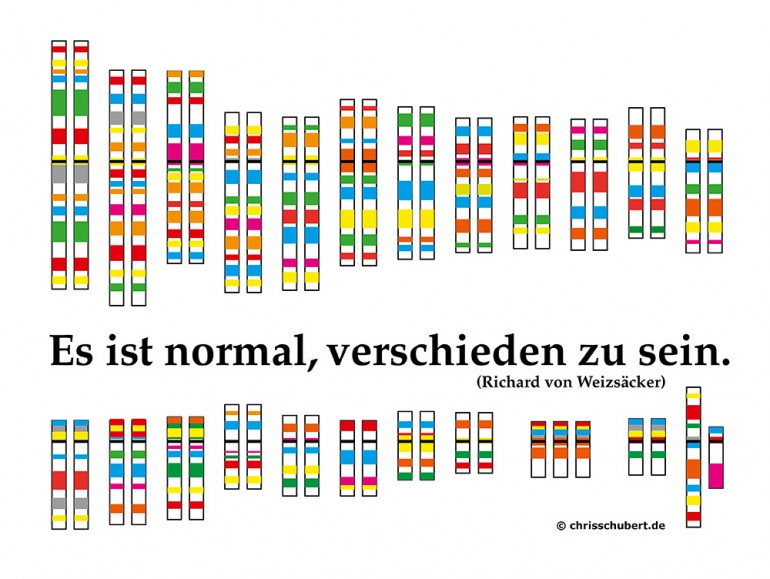 Printer files for T-Shirts, Trisomie 21 / Down's Syndrom
28. Juli 2013
For my friends at the DS (Down's Syndrom) community I have prepared the files to print your own shirts or baby romper suit /onesie. The preview is attached here, and the link to download the ready-for-print-files is here:
http://www.53129bonn.de/Tri_Chromo.zip
The zipped file contains:
Files with the extension .eps (print ready EPS-files, CMYK, vectors)
Files, which names end on _pri.png – print ready PNG files, CMYK, 400dpi
and jpgs, which are for a look-at only. See below what you will have to expect. The depicted Chromosom sketch contains a triple chromosome 21 (for Trisomie 21, Down's Syndrom), and has a xy-chromosom (boys) or an xx-chromosom (girls). Handle with care!
Feel free to use it, in case you do so, please give me a comment here on this page. Thanks, have fun, Chris