Instrument design with graffity art work
26. November 2014
Laboratory equipment does not have to be grey, or white.
Since several years Miltenyi Biotec has colorful and fancy looking instruments, but now entered a new level in "fanciness".
Supported by Lars Kesseler / Lake13 (from http://http://vandalismdoesntexist.com ) 50 instruments have been sprayed as an anniversary edition. The graffity is powerful, funny, and fits to the instruments perfectly.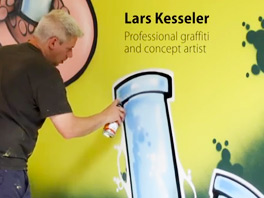 They can be seen online, and many are sold. At all a very vibrant opportunity to pimp a lab. The instruments have been ordered very fast after appearing.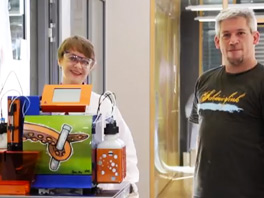 Lars did a wonderful and awesome job on this site. Thanks!