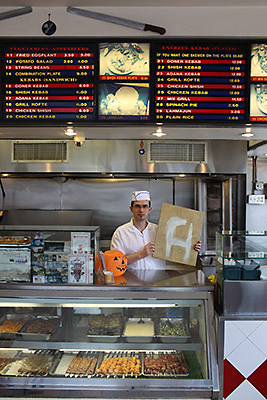 Abandoned pictures
26. Februar 2009
At http://bit.ly/dt4JXT you will find the pictures of a long story. Exactly one week I was tumbling through New York, and placing pictures with GVOON, a nervous and unconventional person. He draws pictures, and instead of trying to sell them he is doing an abandoning job: He places the pictures anywhere, hoping others will find them.
Abandoned Pictures – Now I Belong to You was written on a sticker on the back page. Do what you want with your picture. Take me with you, hang me up, paint me over or give me away. Decide what to do, as I'm your property from now on.
Background information: I'm part of a long-run project of a german artist, who gives away numbered pictures in many cities worldwide. Be part of the project: Take a picture of yourself with your new picture or give me a note about the chance encounter with me. Write it down or send the picture to gvoon@gvoon.de.  More Information and pictures of other members you'll find on the website http://www.ausgesetzte-bilder.de
Abandoned Pictures – Now I Belong to You (in german: Ausgesetzte Bilder) is a long-run project. Pictures are placed in several cities worldwide in order to be found. Everybody is invited to be part of it. At the website all pictures which have been exposed can be seen and found by numbers, with all the gathered information about it. The picture itself (in original condition) as well as the story of the placing and all information about the new owners as far as they wanted to give some. Every finder is asked by a text information on the pictures back to take a photo of himself or herself with the picture and to describe what he did with it or what he is planning to do wit it. The given photos and texts will be published in a catalog voraussichtlich estimated to be ready at the end of the year 2009. All information which has been snt by email will be part of the catalog if possible.
The project started in August 2007 in Cologne, Germany, continued in November 2007 in Hamburg, Germany, in March 2008 in Berlin, Germany, and now starts over in New York, USA, other cities will follow. On the website all past and actual actions can be traced.
Find them. Love them. Hold them. Care about them. Whatever. On each picture on the back the information about his activities was placed by a paper sticker.
After 680 pictures, he goes on with this. Today he changes his paintings directly: You pay by letting him do a polaroid picture of yourself together with the painting. I am not sure if I understood the complete action. But it was fun, absolutely.
Schlagwörter: abandoned pictures, NY, painting